Client
The Line Animation
Services
Technical direction, Supervision, Lighting & Rendering
Duration
7 x 15 seconds
Year
2021
We got hired by The Line Animation in early 2021 to jump on one of their first CG projects handled entirely in-house.
We supported and drove their ambition to deliver within a short time frame some reactive content for the Mavericks team.
Hand in hand with production we oversaw the scheduling & supervision of the entire project.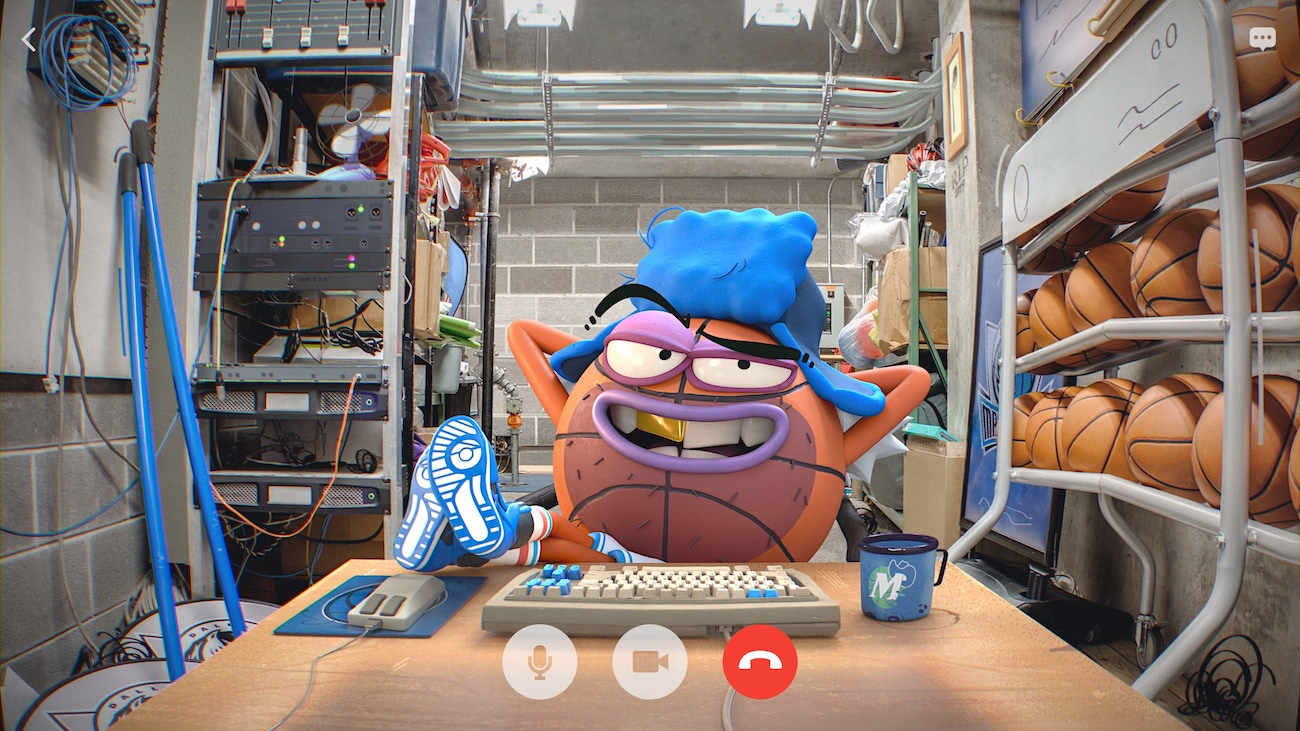 Within their original pitch and research, the team at NoGhost had worked on some more cinematic locations. Following the client's vision toward the social media/conference calls universe they scaled back into the Mavericks' offices and surroundings.
We had the chance to keep the amazing character rigging they had done while we iterated to push the character integration.
Within a more realistic universe, the background work got done with a mixed approach between photos and drawing before being ported to in-camera mapping to offer greater integration as well as support the handheld nature of some of the video footage styles.